Zumaia & Helen Larsson - Fri
Helen Larsson (mentor, yoga teacher) shares her energy and lends her voice and lyrics to Zumaia's music on this collab album released on Kalamine Records.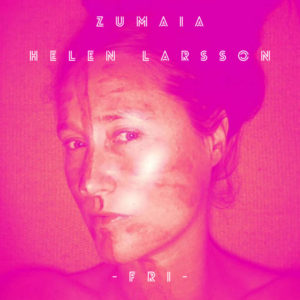 Mentor, Creative Coach, Visionary, Yogini, Medicine Woman, Writer and forever Wild Child.
Helen has completed several yoga teacher trainings in various styles such as Hatha, Kundalini, Yin and she is completely in love with Embodied Flow TM which is an integrative blend of hatha yoga, somatics, movement meditations, tantric philosophy and transpersonal psychology.
Since dancing and free movement is a passion Helen has explored that in countless ways. She has also studied Trauma Sensitive Yoga and trained as a sound healer.
ZUMAIA is a french solo project, a mix of dark ambient, experimental and electro-industrial music inspired by declining western industrial society, Asian spirituality and animist rituals. 
After leaving his first band in 1988 ( new wave / gothic ) he joined an industrial rock band in the early 90's and disappeared for over 20 years. 
The first tracks composed by ZUMAIA were recorded in 1989.
Initially, Kalamine was a side project of Zumaia, but it did not turn out quite as expected and became Kalamine Records in February 2019.