Una Lee & Peter Wullen - Interstices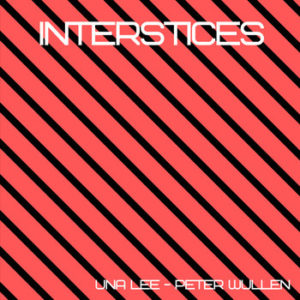 "Interstices" is a collection of soundpoems based on original poems by Peter Wullen set to music by sound artist Una Lee.
Their collaboration started after they got to know of each other's works online in late 2013.
These tracks were made in 2014 and previoulsly released on Petroglyph Music in 2016.


Released 1 November  2019
Artwork by Zumaia.
Peter Wullen is a poet and a writer.
He publishes articles about fringe music and culture in national and international magazines.
Poems were published in several litmags.
He also works in the medium of video & audiopoetry.
Una Lee is a Korean sound artist, always in pursuit of found sound.
She works mainly with manipulated found sound materials, combining with improvised music, sound poetry and written instrumental music to create unique soundscapes.