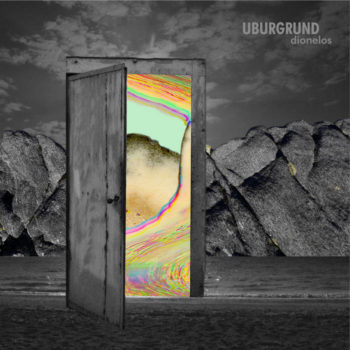 These lenient electro-noise dioramas have been intended as a mutation of several unique narrative passages from a colossal Romanian novel Solenoid, by Mircea Cartarescu. The tracks demanded the excavation of a system of tunnels opened in the mind of UBURGRUND by decanting important shovels of nicotine, wine and phrasal phantasies of the writer at the root of the all-sense intercourse with different noise-triggering machines.
In many aspects, the misfortune of idiosyncrasy helped implicitly to converse the expression of the material by sheer hazard. UBURGRUND had to record from a close memory his reactions to some images imprinted on the brain by this ultimately all-consuming energy book. A great paying respect to Kalamine records for giving another life to Dionelos.
UBURGRUND is an incident contained within a starving mind. Occasionally the project passes on virtual reality and beyond recordings of alien or annoying sequenced noises which surprisingly become appealing to ear and smell in some capricious moments. Inspiration irreducibly comes from surroundings, connections, literature and reshapes trans-melodically into a brutish harshly-emotional commentary upon them. We use what comes at hand and spirit, analogue gear field-rural recordings, besides full glasses, books or hooks.