Inside/Beside – Kalamine Records compilation series.
Many musical genres are mixed there like electro, experimental, drone, industrial, dark ambient…
It started in April 2019 and we have no idea when it will end !
Albert E. Trapezoid
1208 North Fuller Ave Apt 1
A Miscellany Of Tasteful Music
Albert E. Trapezoid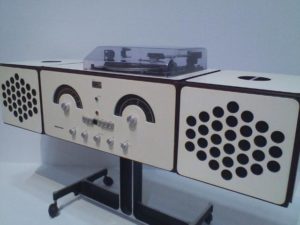 I am Albert E. Trapezoid. I can never get enough music, and I like to share the good stuff I find.
There's all kinds of interesting people out there making all kinds of interesting noise, so let's enjoy it together.
I like all kinds of music, but on this site I tend to lean a bit toward the more obscure or offbeat side of things.
I hope you'll explore around.
Inside/Beside V – I've said it before, and I'm sure I'll say it again in the future: I love a good compilation. This recent one from Kalamine Records almost feels like it was made specifically for me; it's full of covers of  songs from bands I love, including Joy Division, Einstürzende Neubauten, Fad Gadget, Kraftwerk, The Normal, The Residents, and, well, post-punk icon (?) Frédéric Chopin.
Aside from the excellent choices of sources material, this is a great listen. As you might expect, some of the covers hew closely to the originals, and some go in complete different directions. Here's a sample of some of my favorites [ continue reading… ]
1208 North Fuller Ave Apt 1
A Miscellany Of Tasteful Music