Experimental minimal electronic music from Düsseldorf, Germany.
Music for those who appreciate more than easy listening.
SoundCloud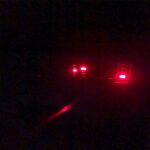 "As long as I can remember I have been attracted to sounds. The synthesiser allowed me create sounds that I wanted to hear. I was never interested in conventional song structure and just love to experiment. Today I utilize whatever I can to make a noise and use it in my work :
I am also attracted to strong rhythmic elements in my work .
Metallic noises, synth noises, samples are all found in my work : these are the ingredients I work with.
I love sounds and I enjoy meshing them together. I guess my stuff is not music in the sense of melody but just an organisation of different sounds or noises.
I am a disciple of the late great Conrad Schitzler.
I'm not in it for the money. Just want to give people an opportunity to hear something outside of the norm. 
I also love just making sounds. "