V/A Compilation - INTENT 2020 / Vapor State
Inspired by the concept of quantum awareness, Robert Lanza's biocentrism and the Wish Tree art installation series by Yoko Ono, INTENT 2020 seeks to create a synergy effect by compiling together diverse pieces of music expressing intentions and desires of the contributing artists.

The third volume of the series, "Vapor State", includes works by the artists based in the UK, France, Belgium, Norway, Sweden, Russia, the US (California, Texas), Egypt, and South Africa.

The third volume was released during Imbolc, a Gaelic traditional festival marking the beginning of spring, held about halfway between the winter solstice and the spring equinox. Qataka of the Dream Aid project has contributed a short story dedicated to Imbolc.

The archive of works by Dream Aid airs on www.duradio.net in perpetuity since 2020.
Released 1 February 2020
Albert E. Trapezoid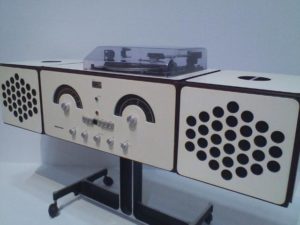 I am Albert E. Trapezoid. I can never get enough music, and I like to share the good stuff I find.
There's all kinds of interesting people out there making all kinds of interesting noise, so let's enjoy it together.
I like all kinds of music, but on this site I tend to lean a bit toward the more obscure or offbeat side of things.
I hope you'll explore around.
INTENT 2020 / Vapor State by Various Artists – Oh I do love a good compilation. This "Vapor State" collection is the third in the INTENT 2020 series released by Kalamine Records (following, logically, "Solid State" and "Liquid State") and is chock full of great music and interesting non-music rabbit holes you can chase down as the mood strikes. Plus, it's the unusual music compilation that includes a short story  [ continue reading… ]