V/A Compilation - INTENT 2020 / Vapor State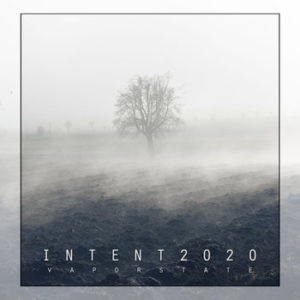 Inspired by the concept of quantum awareness, Robert Lanza's biocentrism and the Wish Tree art installation series by Yoko Ono, INTENT 2020 seeks to create a synergy effect by compiling together diverse pieces of music expressing intentions and desires of the contributing artists.
The third volume of the series, "Vapor State", includes works by the artists based in the UK, France, Belgium, Norway, Sweden, Russia, the US (California, Texas), Egypt, and South Africa.
The third volume was released during Imbolc, a Gaelic traditional festival marking the beginning of spring, held about halfway between the winter solstice and the spring equinox. Qataka of the Dream Aid project has contributed a short story dedicated to Imbolc.
More of her work could be found here: bit.ly/360VYNL
Compiled by Nova Beat Estate in January 2020.
Mastered by LCD Soundhouse.
Image by stux from Pixabay (November 2012)
Design by Linn Friberg / Nova Beat Estate.
Released 1 February 2020