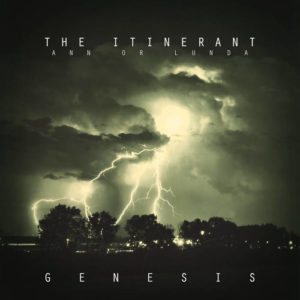 Released 21 November 2020
The Itinerant is a serialized audio drama telling the story of a fugitive high priestess from a distant planet in a neighboring galaxy. After she was murdered by her enemies, the echoes of her consciousness were scattered across time and space by an unknown force, materializing as different people living within different time periods on Earth; these people disappear under mysterious circumstances connected to sudden and unexplainable changes in weather. "Genesis" is the first episode of the series, telling the story of an ordinary young mother in the 21st century, whose child disappears without a trace.
Ann Or Lunda is a collaborative project featuring the artists behind The Order of Scythe & Vine a.k.a. Hidden Glow/Jericho Trumpet, and, occasionally, other contributors.
Ann Or Lunda is subtly connected to The Itinerant; the band is frequently referenced within the series, and the lyrics within the songs by Ann Or Lunda are expressing the shadow, unconscious side of storytelling.