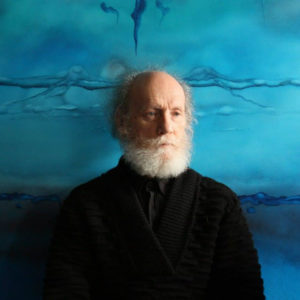 Released 30 September 2019
I met Philippe Simon 30 years ago at his gallery in Bordeaux (France). He is painter,  musician and photographer, a total artist.
P. Simon is passionate about sound and acoustics, he even builds his own speakers.
Philippe Simon was born in 1936 and plays synthesizer every day. Nowadays, he composed more than 200 albums…
So, we will release some of them on Kalamine Records in tribute to a man for whom I have a lot of respect and sympathy.
Given the impressive number of songs composed by Philippe Simon, we have preferred to create a sub division of Kalamine Records to highlight the fantastic work of this artist.