Nimbostrata feat. Helen Larsson - Polarities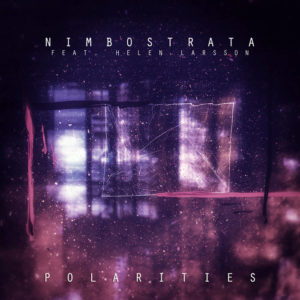 This album contains the earliest material by Nimbostrata, initially conceived as a post-metal music project during July 2019.
Almost immediately Linn Friberg started feeling constrained by the limits of the genre, and Nimbostrata ventured gradually into the territory of electronica through experimental and electroacoustic music.
During December 2019, through collaborations with Manora Nyström (manoranystrom.se) and Aleksandra Chaladus (alightawareness.se), the project has finally found its identity and purpose: communicating from the socially responsible perspective, documenting the journey so far, setting intentions through creativity, and broadening the horizons through collaboration with different professionals within the field of personal development.
"Polarities", initially an unconscious manifestation of the artist's inner process, became re(de)fined through collaboration with Helen Larsson, a yoga teacher, mentor, creative guide, and author of the book "Yoga med barn" ("Yoga with children"), who has been soul-searching for her entire adult life and practiced yoga, movement, and other healing modalities for more than 25 years.
The album documents various stages of very different processes, never linear but in resonance, through words, and through sound.
Linn Friberg creates electronic music since 2005.
Through the years she keeps reinventing herself, undergoing deep personal transformation, developing further, broadening the horizons.
Linn is studying towards BSc with a major in Statistics at Linköping University.
She has to stay motivated and focused, and one of the things she is doing in her sparse free time is running diverse projects aimed at setting goals and intentions through creativity.