Eisenlager - Schattenwölfe und Kraken
EISENLAGER Founded in 2000, is an animal that is friendly and unfriendly.
Always experimenting and using everything it finds : youtube sounds, outside sounds, home sounds, homemade sounds, noise, industry, stories and madness and always ambient. 
EISENLAGER is norbert kutz.
My roots lie in germany and the german experimental electronic music that started in the fifties.
1208 North Fuller Ave Apt 1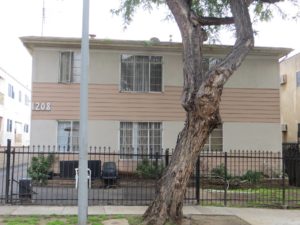 This is a Blog about Noise, Power Electronics, Post-Industrial and Experimental sounds.
Please contact me via the page for any info on material that you'd like to submit for review.
I will only review physical copies, no mp3/file reviews.
Many kind thanks to Daniel Overberger for taking and selling me the pictures of the outside of North Fuller avenue to use on my blog.
Reviews are by Choppy Noodles and Psymon Marshall. 
Eisenlager -Schattenwölfe und Kraken – If there's anything I've learned with regards to Kalamine Records it's to expect the unexpected, and this new one from Eisenlager was something I definitely wasn't expecting. This drags us along into the territory marked on the map as experimental electro-acoustic, with side trips to ambient and noise, utilising all manner of artefacts and artifices to create truly weird and wonderful audio landscapes  [ continue reading… ]